Recipe for a Thriving Community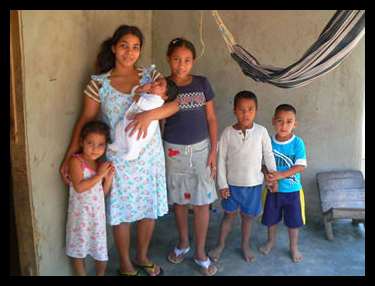 The Recipe invests in human capital – the women and families seeking our help. This is our #1 priority.
A Tested, Replicable Service Model
Based on more than 30 years of experience living and working in the impoverished regions of northeastern Venezuela, the Turimiquire Foundation has developed our Recipe for a Thriving Community as a cohesive three-step blueprint for how an NGO can deliver maximum value in human services to its clients:
Step One: Stabilize the Family
Family Planning Services
Reproductive Health Education
(especially for adolescents)
Step Two: Focus on Education
Student Scholarships
Teacher Development
Public Schools and Infrastructure
Step Three: Develop the Community
Computers and Internet
Sustainable Livelihood
Public Services and Infrastructure
Community Centers (Urban and Rural)
The Recipe is a tested and replicable service delivery model that offers a fast track blueprint for realizing the United Nations Millennium Development Goals (MDGs) adopted in the year 2000, and now continuing with an ambitious post-2015 development agenda.
These Foundation programs are based on years of responding to what low-income families have told us that they need, and carefully observing how and in what order they choose to utilize our services.
We invest in human capital first, offering the services that are most relevant to addressing the needs of our low-income clients, the poorest of the poor.
The Results:
Fewer unplanned children
Planned children are better spaced
Young women have less children — and later
Infant and maternal mortality significantly reduced
Children, especially girls, are graduating from high school for the first time
Students, especially girls graduating from high school, are pursuing higher education for the first time
Computers and Internet available for the first time
New rural kindergarten, school library, cafeteria, child care center
Clean gravity-piped water, solar electricity for off-the-grid families
More sustainable livelihood, emphasizing agriculture— the natural environment benefits right along with the human community
Please take a deeper look at the Recipe and see how it's transforming lives and communities in remote rural Venezuela. The service delivery systems are in place. Our model is expanding, and we need your support to do so.
Recipe for a Thriving Community Summary Brochure (English)

Recipe for a Thriving Community: Towards the U.N. Millennium Development Goals (English)

Recipe para una Comunidad Prospera: Rumbo las Metas de Desarrollo para el Milenio del ONU (Spanish)