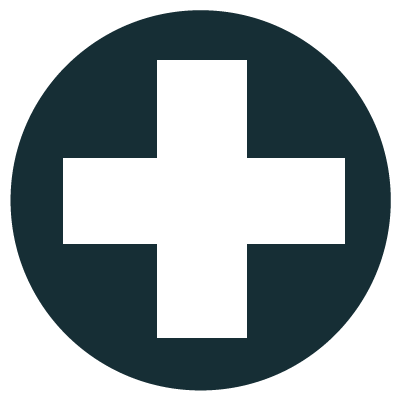 Humanitarian Assistance
We offer critical, measured humanitarian aid where we can.
Poverty, now exacerbated by the severe socio-economic crisis in Venezuela, means that small problems can become insuperable obstacles. In these cases, small sums can help to solve a myriad of individual and practical problems that will permit families and the rural community as a whole to flourish. For example, $50 USD can lift a family through an immediate crisis and allow a child to stay in school.
The health of the community depends upon the health and welfare of its individuals and families. There are no short-cuts, but person by person, family by family, generation by generation, we can make a real difference in each and every community we reach.
Public health in Venezuela is undergoing a de facto decline during the current economic crisis, leaving low-income people tragically vulnerable to the lack of public services and widespread scarcity of even common medicines and medical supplies. The private sector is also struggling to serve the diminishing middle and working classes that can now barely afford its services.
We offer the following articles that we consider to be accurate descriptions of health care today in Venezuela. The situation has only deteriorated since these articles were published.
VENEZUELA, THE FACE OF POVERTY
AMNESTY INTERNATIONAL // Emergency Exit // Venezuelans Fleeing the Human Rights Crisis
NEW YORK TIMES // Dying Infants and No Medicine: Inside Venezuela's Failing Hospitals
FOREIGN POLICY // Getting sick in Venezuela
HUMAN RIGHTS WATCH // Venezuela's Health Care Crisis
In this time of critical shortages of medical supplies and medicines in Venezuela, the Foundation has worked with Direct Relief and other humanitarian aid organizations in an effort to bring urgently needed medical materials into Venezuela.
Family and community suffer immense stress when even the simplest health problems cannot be resolved.
The Foundation has recently expanded our portfolio of medical services to include a variety of interventions like hernia repair, biopsies, laparoscopic diagnoses, orthopedic, obstetric, pediatric, and oncologic interventions for low income patients who can no longer depend on the public health system. We are very fortunate to have dedicated medical teams that are able to maneuver through difficult circumstances and deliver high-quality medical service.
Relatively simple problems like hernias become overwhelming issues for young men who cannot work or serve in the military or police until they are treated. Fertility becomes not a blessing but a burden for women and families who cannot control it. The most requested operation for children and young men is hernia repair, just as the most requested operation for women is sterilization.
We also offer CAT scans, ENT, ophthalmologic, pediatric and other consultations, when these services fail to respond in the public sector.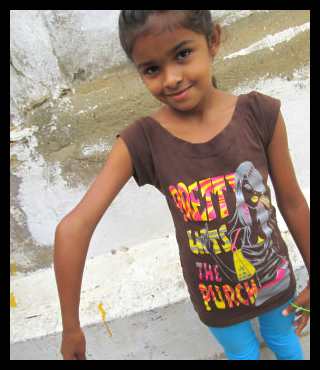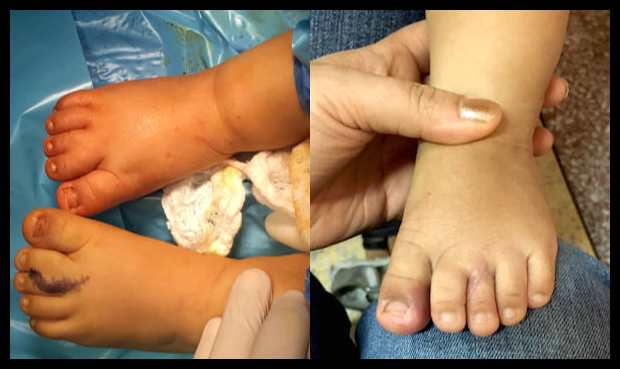 Here are photos of three patients receiving orthopedic interventions, two young girls​ and one baby​. ​Each of these case​s ​involve​d​ deformities that ​were significantly corrected with this one intervention. The girl in the middle, from a poor rural family, will have to wear a brace for a period to reset the deformed arm. The child on the right had his toes surgically-repaired – note the improvement! Each intervention should change these children's lives forever for the better.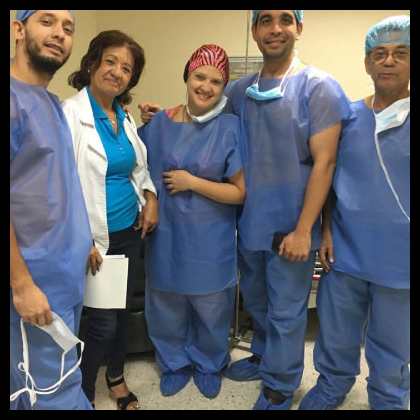 And here is the surgery team responsible. We tip our hats to the medical teams that work with us for symbolic fees, barely enough to cover expenses, at a time when everyone is struggling in Venezuela.
We seek to offer a broader range of services in response to the current medical emergency here in Venezuela, both by seeking more funding and by using social marketing to determine what modest percentage of the costs the patients can assume themselves. Our strong relationship​s with doctors and clinics in the private sector allows us to help more low income people with a wider range of services at exceptionally low cost — a real opportunity for the interested social investor.